BBC journalist Mark Turnbull's funeral in Middlesbrough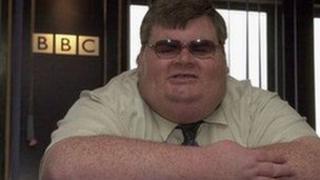 The funeral of former BBC journalist Mark Turnbull has taken place in Middlesbrough.
Mr Turnbull, 50, was a presenter on Radio Cleveland, now known as BBC Tees. He died on 8 June.
He worked at the station for 18 years, was also president of the National Union of Journalists and became the first blind chairman of a magistrates' court in England.
Family and friends paid tribute to him at Middlesbrough Cathedral earlier.
Mr Turnbull secured the first radio interview with Tony Blair after he resigned as prime minister in 2007.
Colleague Ken Snowdon said at the time of his friend's death: "In a grey world Mark was a burst of colour."