Bowes Museum increases security to tackle anti social behaviour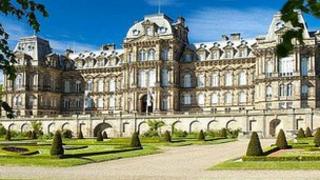 A County Durham museum is to hire security staff and close its gates overnight at weekends to tackle anti social behaviour in its grounds.
The Bowes Museum in Barnard Castle has been working with police to solve an increasing amount of "petty vandalism" and underage drinking during evenings.
The museum's gates will be closed overnight on Fridays and Saturdays.
The museum said it was "very important" it did not infringe to access the park but also kept it a safe environment.
As well as issues with underage drinking, broken glass had been found on the tennis courts at the grounds and people had been walking across the bowling greens.
Richard Welsby, head of finance at the museum, said: "It was very important to us that we did our best to keep access to the park open and deal with the problems and we feel we have found a workable solution."
The gates will be closed overnight every Friday and Saturday and a security guard will be hired to patrol the grounds.
The move is a three month trial which will then be reviewed.
The museum, which opened in 1892, displays furniture, paintings, sculpture and textiles.