Wynyard Woodland Park planetarium future in doubt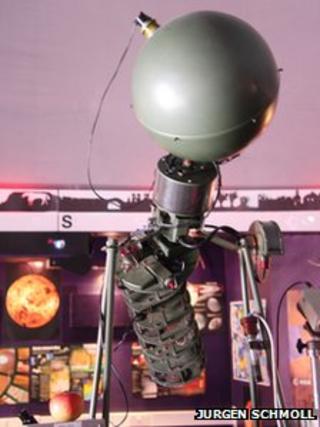 New owners are needed to save a planetarium and observatory from closure as part of £9.5m budget cuts.
The plans, which also mean 300 posts will be cut by 2016-17 at Stockton Council, have received final approval.
Council leader Bob Cook, Labour, said there would also be a 30% cut in senior managers and £3.5m saved from "back-office functions".
He added the planetarium at Wynyard Woodland Park could be let at a peppercorn rent to help keep it open.
The planetarium, which opened in 2001 and is the only one of its kind on Teesside, along with the observatory which was opened in 1994, once attracted 10,000 visitors a year.
However, staff costs were reduced and the number has since dropped to 7,500 a year.
'Loss of heritage'
It is currently run by Stockton Borough Council with the assistance of the Cleveland and Darlington Astronomical Society (CaDAS) and the Durham Astronomical Society.
The chairman of CaDAS, Jurgen Schmoll, said: "The CaDAS would lose its venue and with the society being involved in building the place, there would be an additional loss of some CaDAS heritage.
"The planetarium offers many child-friendly programmes aimed at scout groups and schools which help to bring science as a possible career option to young people."
The council said the savings were necessary because of a 58% reduction in government funding.
A total of £18m needs to be cut from the budget by 2016-17.
Mr Cook said the total number of job losses in the period between 2010 and 2017 would eventually reach 900.