Bowes Museum plans to offer internships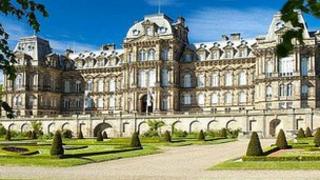 A County Durham museum plans to use a £454,000 lottery grant to launch a programme of paid internships.
The Bowes Museum at Barnard Castle is hopeful of securing the grant from the Heritage Lottery Fund.
If successful, it will offer a number of 12-month internships for graduates over a five-year period focussing on conservation and surveying.
The museum, which opened in 1892, displays furniture, paintings, sculpture and textiles.
Jon Old, conservation manager at the museum, said: "This project will help us to use our collections more extensively and further develop our recent progress in conservation.
"It will offer one of the best opportunities available for conservation graduates to gain hands-on experience of working in a museum environment while gaining key skills in their sector."
A final decision on the museum's lottery bid is expected soon.