Middlesbrough buildings recreated as beehives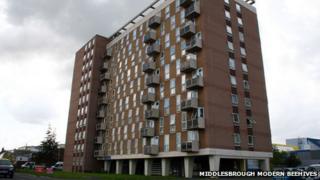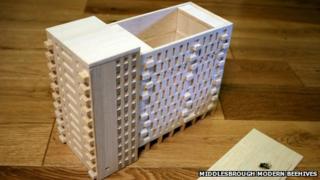 Buildings in Middlesbrough have been recreated in the form of beehives.
The project, called Middlesbrough Modern Beehives, used architecture from the town to create four models as working beehives.
Artist Cath Keay said the project was about combining "brutalist structures" with the "natural world".
The beehives will be placed around the town and maintained by local beekeepers and community groups. The beekeeping frames fit inside the models.
The models have been recreated in the form of Kennedy Gardens Flats in Billingham, the former Dunning Road Police Station and Steel House on Teesside.