Teesside University to open study centre of far right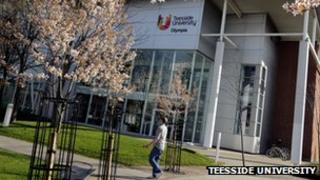 Teesside University is to open a research centre dedicated to the study of the political far right and its opposition.
The Centre for Fascist, Anti-Fascist and Post-Fascist Studies will be part of the School of Arts & Media.
The centre will examine far right political development and culture since its early 20th Century inception.
Prof Nigel Copsey and Dr Matthew Feldman will lead the centre which opens in July.
Dr Feldman said: "An important development in radical right activism this century is, without doubt, the turn from anti-Semitism toward anti-Muslim politics.
"In the aftermath of mass-casualty terrorist attacks by Islamist militants, the emergence of potent anti-Muslim politics has offered a crucial hook for a new generation of radical right activists to hang an extremist agenda.
"Fascism in the 21st Century does not stop at national borders."
A university spokesman indicated that there has already been a lot of interest from both students and academics and the centre will potentially offer certification for a postgraduate course.