Teesside car component company Nifco creates new jobs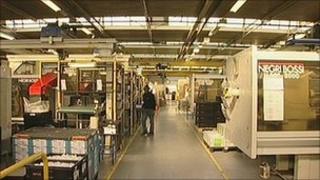 A specialist Teesside plastics manufacturing firm is expanding to a new factory, creating 170 new jobs.
Eaglescliffe-based Nifco UK Ltd, has been in Teesside for more than 30 years making parts for the car industry.
When the company's new plant is operational in 2014 it will employ around 300 staff.
Managing director, Mike Matthews, said the recent increase in new car sales is helping his firm to grow in the UK and abroad.
"The workforce on Teesside have been absolutely fantastic and customers in the UK have been great," he said.
"We built a new factory a couple of years ago and moved into it at the beginning of last year and the demand has been so strong we're going back to build an adjacent second factory starting March or April this year."
The firm supplies parts to Honda, Nissan and Toyota in the UK and exports to Ford in the United States and other markets in East Asia.