Solar panels fitted on five Stockton Council buildings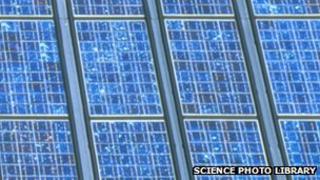 Solar panels are to be installed on five Stockton Council buildings in an attempt to reduce carbon emissions.
The council said it would also use less power from the national grid and raise revenue via the feed-in-tariff scheme.
Environment cabinet member David Rose said: "We want to significantly reduce CO2 emissions and lead by example.
"The cost of installing these solar panels will be recouped within nine years as the council's energy bills are reduced."
Photo-voltaic panels will be put on the council's municipal buildings and Bayheath House in Stockton, Queensway House and Kingsway House in Billingham and Ideal House in Thornaby.
Stockton Council said it was committed to reducing its directly controllable CO2 emissions by an average of 5% per year.
The feed-in-tariff scheme pays householders and businesses for producing power via small-scale renewable and low-carbon energy systems.