Centre Square home for Middlesbrough Mela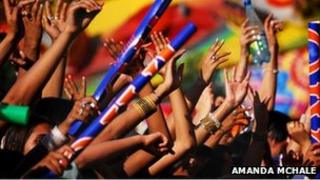 A multicultural festival on Teesside has a new permanent home.
Middlesbrough Mela will be held in Centre Square after the ground at its regular venue, Albert Park was affected by heavy rain in 2009 and 2010.
The event, now in its 22nd year, is a celebration of culture and diversity and features live music, food, crafts and fashions from around the world.
It will take place on 8 and 9 June, slightly earlier than recent years, in order to accommodate Ramadan.
The move marks a return to the Mela's original 1990 home - it had outgrown the Central Gardens, as the site used to be called, now revamped into one of the region's biggest civic open spaces.
Naveed Hussain, Mela committee chairman said: "The Middlesbrough Mela continues to go from strength to strength and I am sure that Centre Square will prove to be a great new home.
"We now have an exciting challenge ahead of us, but I am confident we can look forward to welcoming record crowds to next year's event."