Shoplifters to get Christmas cards from Cleveland Police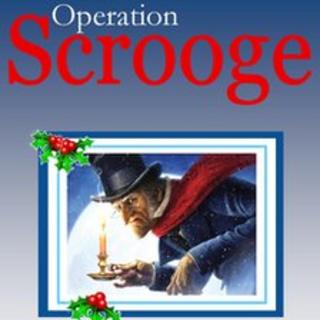 Dozens of "prolific" shoplifters and thieves on Teesside are to be sent Christmas cards by police warning them not to commit crime.
Printed in the cards is the rhyme warning: "If you're tempted into crime, expect to do some festive time."
About 60 cards are being sent by Cleveland Police and Redcar and Cleveland Borough Council.
Operation Scrooge aims to reduce shop thefts, pickpocketing and other crimes in town centres, a spokesman said.
A message on the back says: "We have adopted a proactive approach to policing our community which has led to you being identified as a person who may engage in shoplifting."
'Watching them'
Neighbourhood policing inspector Helen Barker said: "Once again we're running this campaign to remind criminals that we know who they are, where they live and that we're watching them.
"They may think they can come into our shopping areas and relieve people of their wallets, handbags or recently bought gifts but I would strongly advise them to think again."
The force is planning high visibility patrols by neighbourhood policing teams and the mounted section with help from local authority community protection officers and anti-social-behaviour teams.
Steve Goldswain, council cabinet member for community protection, said: "We are committed to working alongside the police and local businesses to ensure that any would-be thieves have a miserable time this Christmas."