Hartlepool rejects electoral mayoral role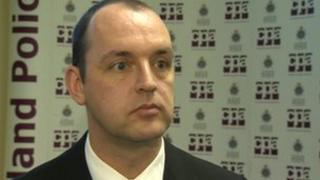 People in Hartlepool have voted to abolish the role of elected mayor.
The post has been in place since May 2002, with present incumbent Stuart Drummond winning three terms.
In August councillors voted in favour of a referendum, with residents given the choice of the post being retained or replaced by a committee system.
With a turnout of 18%, 7,366 voters opted for a committee, against 5,177 who wanted the council to continue to be overseen by a mayor and cabinet.
'Sad state of affairs'
Stuart Drummond, who has always stood as an Independent, described the results as disappointing.
"I think the mayoral system is the right system for governance, not just for Hartlepool but for anywhere," he said.
"For me, it's the most accountable and democratic system there is.
"But the people of Hartlepool have been asked, they've spoken, and to be fair the public of Hartlepool are rarely wrong.
"So you've got to put some trust in the their judgement and see what the future brings."
He described the low turnout, 18%, as another disappointment.
"We've also seen a low turnout across the country for the police and crime commissioners," Mr Drummond said.
"When you look at what happened a couple of weeks ago in America, they're on an 80-90% turnout.
"People actually care about their country and what happens there, and then you come down here and fewer that one in five are bothered, it's quite a sad state of affairs.
"It's probably a reflection on the state of the country at the moment, and the apathy for politics and politicians."
'Full diary'
Mr Drummond, who will remain in the role until it ends in six month's time, did not attend the overnight count, but said that nothing should be read into his decision.
"The referendum is not about me," he said.
"It affects me further down the line, but it's really about the system.
"Whether I was at the count doesn't make a difference.
"I've got a full diary of mayoral duties today and for the next six months."
The results of the election for the first police and crime commissioner (PCC) for Cleveland Police will be revealed later.
Thirty-seven police and crime commissioners are being elected in England, along with four in Wales.
PCCs, as they will be known, will be responsible for setting priorities for the police force, overseeing its budget and hiring the chief constable.