Mothballed Ensus bioethanol plant at Wilton reopens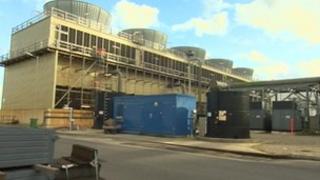 Production at a £300m Teesside chemical plant, which was mothballed more than a year ago, has restarted.
The Ensus bioethanol refinery in Wilton shut down last May, blaming dwindling demand and competition from the US.
The company, which opened in 2009 and employs 100 people, all of whom have been on full pay, said international conditions were now right to reopen.
The site converts wheat into fuel grade alcohol, animal feed and carbon dioxide for the food and drinks industry.
Peter Sopp, chief executive officer of Ensus, said it would take several weeks for the plant to reach full production.