Darlington King's Head Hotel reopens after £8m revamp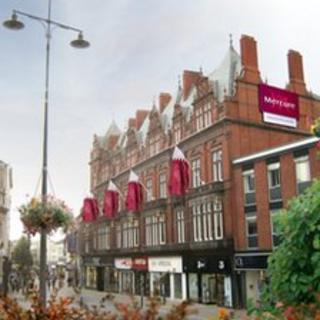 An historic Darlington hotel which was nearly destroyed in a fire four years ago, has reopened after a multimillion pound refurbishment.
One hundred guests and staff were led to safety from the King's Head Hotel, at Priestgate, after a fire on 15 August 2008.
The four-storey building, renamed the Mercure Darlington King's Hotel, has now reopened after an £8m revamp. The cause of the blaze is still unknown.
The reopening has created 50 new jobs.
A spokesman from The Cairn Group, which owns the hotel, said: "We worked night and day to keep the hotel going after the fire.
"The majority of the hotel had to close for almost four years as most of the building was destroyed.
"However, through sheer hard work, determination and substantial investment we have restored this fabulous hotel to its former glory."