Darlington arts hub loses out on £3m of funding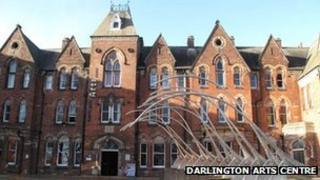 A bid for £3m of funding for a new arts hub in Darlington has been rejected.
Darlington Borough Council announced in February that Darlington Arts Centre would close in July as it could no longer pay the annual subsidy.
The centre on Vane Terrace, will be put up for sale, with the money to be used for arts funding in the area.
Councillor Nick Wallis said he was "disappointed" with the decision by the Arts Council not to fund the new art hub next to the Dolphin Centre.
The Arts Council, however, say they will continue to work with the council to develop a potential new bid for the next round of funding.
They also said they would help with the marketing of the current arts centre.