Teesside and Darlington station improvements back on track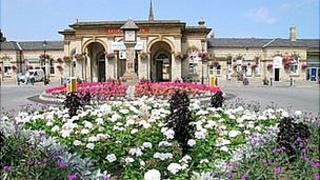 Two railway stations linking Teesside and Darlington are to get major revamps thanks to a £650,000 funding boost.
The improvements at Redcar and Saltburn stations are part of a long-term project to create a light railway network for the Tees Valley.
Redcar and Cleveland will administer the cash, which is coming from the Tees Valley Metro Board.
Improvements will include the installation of CCTV, new lighting and upgraded waiting areas.
A spokesman for Redcar and Cleveland Council said: "The securing of this funding is extremely welcome in allowing us to progress part of the Tees Valley Metro project.
"The station improvements are also part of our wider ambitions to attract, create and grow businesses in the Borough through improved transport links."
Redcar Station will get the bulk of the cash, £500,000.