Cleveland Police Authority appoints new vice chairman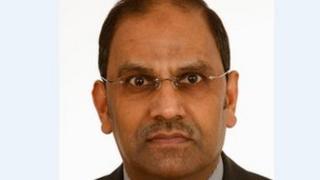 A Stockton man has been appointed as the new vice chairman of Cleveland Police Authority.
Aslam Hanif has played a leading role in strengthening links between the police and black and ethnic minority communities in the area.
He fills the vacancy left from the recent appointment of Mayor of Hartlepool Stuart Drummond as chairman.
Mr Hanif said: "I am pleased to take on this new role at such an important time for policing."
'Improve the relationships'
Mr Hanif has served as an independent member of the police authority since 2006 and chairs its policy and resources panel.
He is also an active member of the Association of Police Authorities BME Networking Group.
Mr Hanif said: "I have enjoyed working to improve the relationships between the police and what are sometimes seen as hard-to-reach groups and I believe I am the first person from the BME communities to hold the post of vice-chair.
"We face major challenges over coming months, both financially and in preparing for the transition to elected police commissioners and I look forward to working with my colleagues to protect the quality of our policing."