Grass-allergy dog Buster seeks new home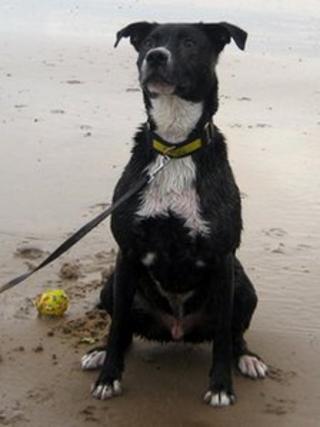 A dog which is allergic to grass is looking for a new home.
Seven-year-old crossbreed Buster suffers from a condition called atopy which means he suffers intense itching when he comes into contact with grass.
He is being looked after by the Dogs Trust, in Darlington, County Durham, until he finds a new owner.
Staff have been taking him for beach walks and are hoping to find him a new home by the coast.
Dogs Trust veterinary director Paula Boyden said: "Buster's condition is atopy which can be likened to hayfever in humans.
"Whereas humans with grass allergies sneeze, atopy manifests itself as a skin condition in dogs. This can range from mild irritation to intense itching.
"Whilst the condition itself is not uncommon, the extent of the severity of Buster's condition is unusual as he cannot be near grass at all."
Buster is given medication for his allergy but the Trust said he would need careful managing to avoid any flare-ups.
Dogs Trust staff have been driving Buster to the coast about 40 minutes away for walks.
Dogs Trust Darlington supporter relations officer Clare Hopps said: "Buster is an affectionate, fun-loving lad who would make the perfect family pet in the right home."
She said he would be best suited to a home with children over the age of 14.
She said Buster was on part-foster which means the cost of treatment for his allergies would be covered by The Dogs Trust.