Man who saved Zurbaran paintings honoured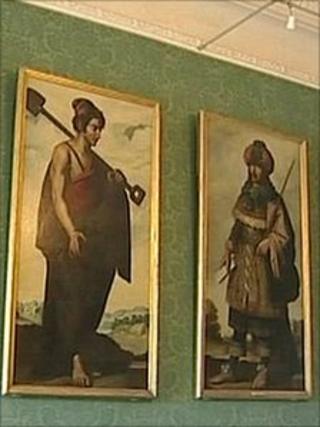 An investment manager who saved 17th Century paintings for Auckland Castle has been honoured by Prince Charles.
Church Commissioners had planned to sell the works by Spanish Baroque artist Francisco Zurbaran to fund Church efforts in poorer areas.
But Jonathan Ruffer donated £15m to ensure they would remain in County Durham.
He was one of the recipients of this year's Prince of Wales Medal for Arts Philanthropy.
Mr Ruffer said: "The best things in life are totally unexpected and this one came very left field, so that's lovely."
The paintings, which depict Jacob and his sons, have hung in in a room specifically designed and built for them in Auckland Castle for 250 years.
There was criticism when plans were announced to sell the paintings.
Following Mr Ruffer's donation, there are now plans to make the castle into a major tourist attraction.