Stockton Library to reopen after a £1.9m refurbishment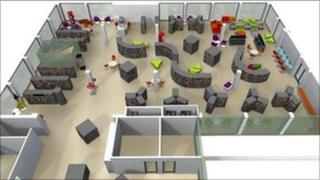 Stockton's Central Library is to open on Tuesday following a £1.9m refurbishment.
The building originally opened in 1967 at a cost of £250,000, but needed modernising.
It now houses a customer service centre on the ground floor, where locals can apply for services and make payments to the council.
That floor will replace other council desks at two municipal buildings, Gloucester House and 16 Church Road.
Councillor Ken Dixon said: "I am extremely proud that we have been able to invest in our libraries, which sharing a roof with the Customer Service Centre has made possible.
"Library users will notice many improvements in our service as a result."