Cleveland Police Authority to recruit chief executive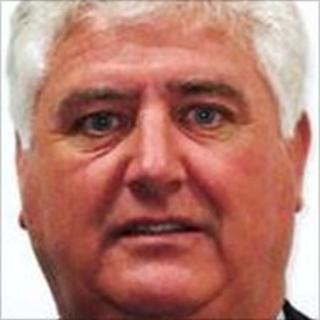 Cleveland Police Authority, whose force is being probed over allegations of corruption, wants to take on a new, £90,000-a-year chief executive.
The authority wants an "experienced manager" for the post until March 2013.
In August, Cleveland Police's Chief Constable Sean Price and his deputy Derek Bonnard were arrested on suspicion of corrupt practice.
The police authority, which oversees Cleveland Police, said it faced a period of "major challenge".
Mr Price and Mr Bonnard are both currently on bail and suspended from their jobs pending an investigation which is being carried out by Warwickshire Police.
In August, North Yorkshire Police Authority's chief executive Jeremy Holderness stepped in as the temporary chief executive for the Cleveland authority.
'Provide stability'
But an authority spokesman said Mr Holderness was keen to return to his North Yorkshire role.
Peter Race, chairman of Cleveland Police Authority, said: "We have faced particularly difficult challenges over recent months.
"Both ourselves and Mr Holderness understood it was always going to be a temporary arrangement and we are now at the point where it makes sense to put in place more permanent measures which can provide the stability we need."
Mr Holderness said it was in the interests of the authority to bring in a chief executive on a more "substantive basis".