Durham University will host Sri Lanka Olympic hopefuls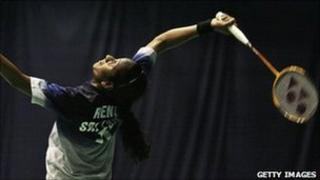 Some of Asia's top sports stars will prepare for London 2012 in Durham and Stockton.
Durham University will host Sri Lanka's athletes at its sports centres at Maiden Castle and Queen's Campus.
The university has built strong links with Sri Lanka since staff helped with the tsunami relief effort in 2004.
Maxwell de Silva, from Sri Lanka's Olympic Committee, described the facilities as "exceptional."
The university provided manpower and expertise to Sri Lanka in the aftermath of the tsunami, as well as raising funds to regenerate damaged areas.
Eight sports students from Durham are currently at Sabaragamuwa University while sports scientists are developing fitness programmes at universities across the country.
Dan Lewis, Deputy Director of Sport from Durham University, hopes hosting the Olympic training camps will be a great experience for the region.
He said: "We think they're going to be an accessible team, so not like one of the big teams who might be a bit precious about wanting restricted access.
"We think the community and local schools will be able to come in and watch them train, and our student athletes can train alongside them.
"People will see that it's not just about London, that it is a nationwide thing and they can get a lot of benefit from it."
Mr Lewis said the Sri Lankan Olympians will be able to enjoy brand new facilities on both sites: "At the Queen's Campus in Stockton we've got a new eight court hall which is what we are potentially looking at for the badminton support.
"At the Durham City Campus we are in the process of redeveloping the sports centre there with an indoor rowing tank, boat house, fencing cell, performance analysis suites and new sports medical support.
"It's been a huge investment by the university and it's come at really a nice time, with 2012 coming up on the horizon."