More than 4,500 apply for SSI steel jobs in Redcar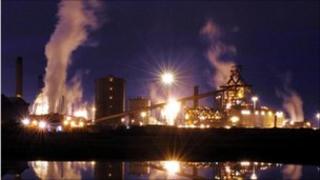 More than 4,500 people have applied for 1,000 jobs on offer at the former Corus steelworks on Teesside in 24 hours.
New owners Thai firm Sahaviriya Steel Industries (SSI) began an online recruiting campaign on Monday.
The company predicts up to 10,000 people may ultimately apply for jobs at the plant, which was mothballed last February with the loss of 1,600 jobs.
The blast furnace at the plant is expected to be fired up again before the end of the year.
The company said it was delighted with the response and was working through applications.
The firm's HR director Jo Davies said: "We had 14,000 hits to our website and from that more than 4,500 applications.
"We were expecting and got a lot of interest initially from as far away as London. We are about where we expected to be after the first day.
"Obviously past experience will count, but we are also looking to give real opportunities to younger people who want to make a career in steel."
Additional staff have been taken on to handle the recruitment process, which has been boosted by officials from JobCentre Plus.
Ms Davies added: "We are hoping the first applicants will come in by mid-September and we will then have rolling inductions until we fill all the places. We have to meet tight time scales to get ourselves back up and running."