Redcar steel plant to create 300 extra jobs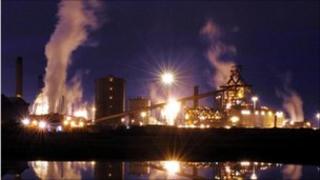 An extra 300 jobs are to be created at the former Corus steel plant in Redcar when it reopens, it has been revealed.
The plant was mothballed in February 2010 when a contract fell through, with the loss of 1,600 jobs.
It was bought six months later by Thai firm Sahaviriya Steel Industries (SSI) with the promise of 800 new jobs.
During a visit by Prince Andrew SSI revealed an extra 300 jobs would be created - a total of 1,100. A date for the plant to reopen has yet to be set.
SSI UK President Phil Dryden said the opening of the plant, due in the autumn, had been put back.
He said: "You have to look at the history of why the facility was closed in the first place.
"If we brought it back into operation in the same condition as when it was closed, it would not be a successful business long term."
Prince Andrew visited the plant on Thursday to give his support to workers and the industry.
Mr Dryden said a recruitment drive would begin soon, and an opening date for the steel plant would be decided at the end of July.