Hotel fire repair nearly complete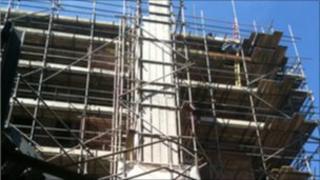 A hotel that was severely damaged by fire in 2008 could soon be ready to take guests again.
The owners of the King's Hotel, formerly known as The King's Head, say 50 jobs will be created when the premises reopens.
About 100 guests had to be evacuated from the building, on Priestgate in the town, when it caught fire in August 2008.
It is hoped that some rooms could be in use by the end of July.
Manager Michael Noble told BBC Tees the hotel should be fully reopened early next year.
He said: "We lost a lot of friends - they lost their jobs and we don't see a lot of them.
"They come in to see us now and again, but it's obviously been hard on them, they had a living to make and had to go elsewhere.
"They were offered other jobs in the company, but it was a long way to travel."
Hotel management say that former staff will be given first refusal on new jobs, when the building reopens.