Canoeist fraudster John Darwin 'released from prison'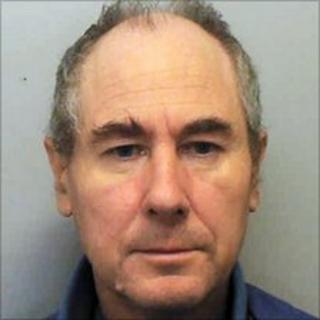 Back-from-the-dead canoeist John Darwin has reportedly been released on licence after serving about half his sentence for fraud.
With his wife, Anne, he conned police insurers, friends, and even their sons into believing he had drowned off the coast of Teesside in 2002.
The pair, who had been badly in debt at the time, went on to claim £250,000 in insurance and pension cash.
He admitted deception and was sentenced to six years and three months in 2008.
Anne Darwin, who denied fraud, but was found guilty, was handed a six-and-a-half-year term.
It is reported that Mr Darwin was being held at Moorland open prison in Doncaster, South Yorkshire.
A Ministry of Justice spokesperson said: "All offenders subject to probation supervision on release from prison have to adhere to a set of strict conditions.
"They are subject to recall to custody if they breach their conditions or their behaviour indicates that it is no longer safe for them to remain in the community."
In March 2002, the prison officer paddled out to sea near his home in Seaton Carew, near Hartlepool, then abandoned his canoe and went into hiding.
'Grieving widow'
His wife played the role of grieving widow, while keeping him hidden in a bedsit adjoining their house for about four years.
Cleveland Police said it would take steps to make sure Darwin did not profit from his crimes.
He has made only a nominal repayment of the money he defrauded as all his assets were in his wife's name, police confirmed.
A force spokeswoman said: "Should Mr Darwin be seen to benefit from his activity, then the option is there for Cleveland Police to revisit his case and reassess his assets, which could then be seized.
"We can also confirm that some of the money has been recovered and efforts are ongoing with other agencies to try to recover the remainder."
Once his death was made "official", Anne Darwin claimed her husband's £25,000 life insurance policy, his £25,000 teacher's pension, his £58,000 prison service pension, £4,000 in payouts from the Department of Work and Pensions, and a £137,000 Norwich Union mortgage insurance policy.
The pair later went to Panama, but in December 2007 John Darwin reappeared at a London police station claiming he had lost his memory, and their plot unravelled.