Residents opt for new Stockton council system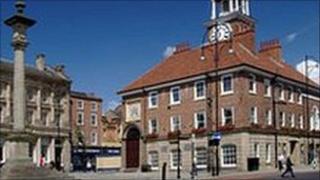 People in Stockton have narrowly rejected the option of an elected mayor in the town.
Only one in five residents voted and they opted for a system similar to the current one involving a council leader and a cabinet.
But instead of councillors electing a leader and cabinet members annually, they will vote every four years for a leader, who would appoint the cabinet.
The council will continue to appoint a civic mayor for a ceremonial role.
More than 26,000 people - some 19% of the electorate - responded to a postal consultation during July.
Of these, 13,445 opted for a council leader with a cabinet system, and 12,513 for a directly elected mayor with a cabinet.