Brooke Kinsella praises Stockton anti-knife project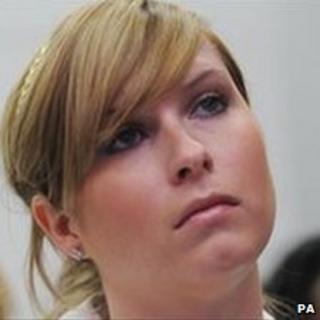 Former EastEnders actress Brooke Kinsella has visited a centre in Stockton to look at how young people can be turned away from knife crime.
Ms Kinsella began campaigning on the issue after her younger brother Ben was stabbed to death in London in 2008.
She visited the Corner House Youth Project which highlights the danger of knives through talks and activities.
It is funded by Children in Need and Stockton Borough Council.
Ms Kinsella has been asked by the government to evaluate the effectiveness of efforts to divert youngsters from violence.
She said: "When I listen to the kids I get a good sense of the project and that it is clearly working.
"Not only is there fun stuff going on but there is also educational stuff which is so very important."