Brighton and Hove: Disposable barbecues banned on city's beaches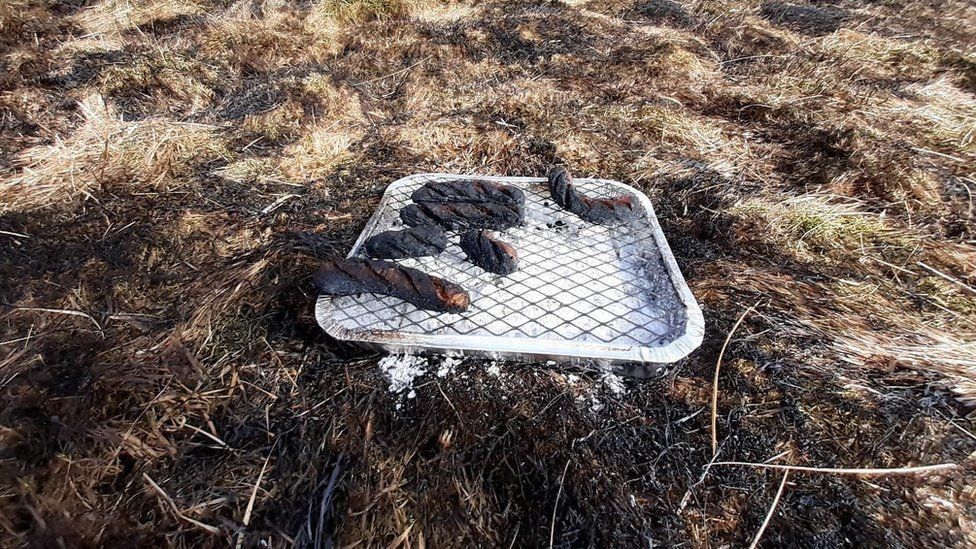 A ban on single-use barbecues on beaches and open spaces in Brighton and Hove comes into force on Friday.
The introduction of public space protection orders (PSPOs) will aim to tackle safety and environmental issues caused by barbecues, as well as lanterns and balloons.
Anyone not complying with a PSPO faces a fixed penalty notice, Brighton and Hove City Council said.
Standalone, non-disposable barbecues will still be allowed.
The ban was agreed by the council in March.
Councillor Jamie Lloyd, a member of the council's environment, transport and sustainability committee, said: "Single-use, disposable barbecues are often used in our public spaces and not disposed of properly.
"If left, they can cause serious injuries to children, adults and wildlife. They can also cause fires at our waste depot, as we have seen in recent years.
"We want to do everything we can to protect people and wildlife in our parks, open spaces and on the seafront, minimising the risk of both injury and fire."
Officials at Brighton and Hove City Council said there had been "overwhelming support" for their move, with 79% of people who responded to a public consultation backing a ban.
Signs are being placed around the city to notify residents and visitors of the new rules.
Related Internet Links
The BBC is not responsible for the content of external sites.