Uckfield charity rescue six bears in its 'biggest bear rescue'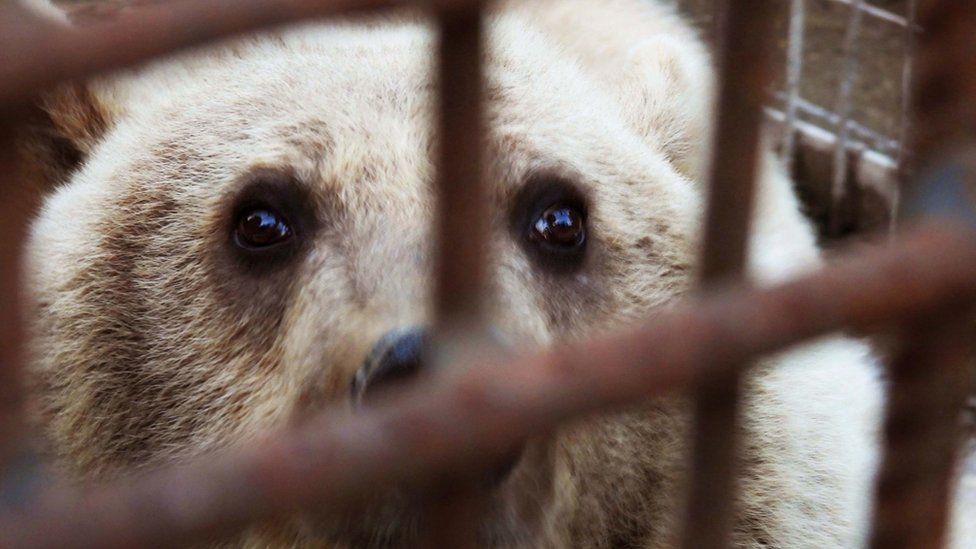 An East Sussex charity says it helped to rescue six caged bears, including two cubs, in its "biggest bear rescue yet".
Uckfield-based International Animal Rescue (IAR) rescued the animals from a private zoo in Artsakh, Armenia.
The charity says the bears will be rehabilitated at a wildlife rescue centre in the Urtsadzor mountains.
A captive Lynx was also rescued and relocated during the same operation.
It was part of IAR's "The Great Bear Rescue" campaign in partnership with the Foundation for the Preservation of Wildlife and Cultural Assets (FPWC), which aims to rescue all caged bears in the country.
The groups say investigations found about 50 bears were kept in squalid conditions in the country, including places like petrol stations, private zoos and restaurants.
The latest rescue brings the total number of bears relocated in Armenia to more than 40, IAR said.
Alan Knight, IAR's president, said: "This is the biggest bear rescue mission FPWC and IAR have accomplished together.
"Once the bears have completed their time in quarantine and passed all the medical checks to ensure they are healthy, it will be a joy to see them get their first taste of the outside world.
"It will be delightful to see the little cubs with grass and soil under their paws for the first time, rather than the muck they've been standing on in their cages."
The groups added no further rescues were likely to take place until a new centre they plan to build is constructed, as previous rescues have brought the existing wildlife sanctuary to capacity.
Related Internet Links
The BBC is not responsible for the content of external sites.