Elections 2021: Conservatives hold Sussex county councils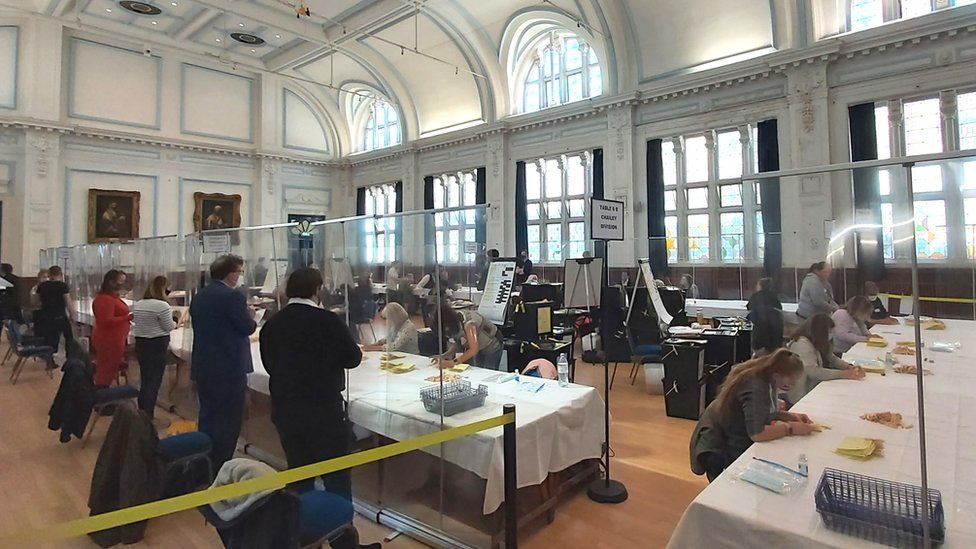 Both Sussex county councils have been held by the Conservative Party.
It picked up 27 out of 50 seats in East Sussex, taking 42% of the vote, with the Liberal Democrats taking 11 seats with 20.9%.
The Conservatives also retained control in West Sussex, despite losing eight seats, leaving the party with 48 out of 70 seats.
The Green Party secured its first ever seats in East Sussex, taking three wards.
Labour took five seats in the county, while three went to independents.
Zoe Nicholson, of Lewes Green Party, said the results were a result of the "contempt that people feel they have been treated with in rural communities."
She said voters had told her while campaigning that they felt "rural communities have been forgotten" in East Sussex.
In West Sussex, Labour gained four seats in Worthing, with the Liberal Democrats, Green Party and Local Alliance all gaining a seat each, with the final seat being taken by an independent.
Labour retained control of Hastings Borough Council, but were left with a reduced majority as the Conservatives made gains, winning eight of the 16 seats contested. The Green Party gained one seat in the Old Hastings wards.
No party has overall control in Crawley, where Labour took a narrow victory in 2019. No party had overall control going in to the election, following resignations and the deaths of two councillors.
The Conservatives now have 18 seats and Labour 17, with one independent, and the Conservatives say they will begin talks to try and form an administration.
The party lost four seats in Worthing, with Labour gaining five, leaving the Conservatives still in power but with a majority reduced to just one.
The Conservatives held Adur District Council with an increased majority, although the Green Party has won its first seat on the authority.
Related Internet Links
The BBC is not responsible for the content of external sites.