Babes in the Wood: Killer's ex-girlfriend 'recognised jumper'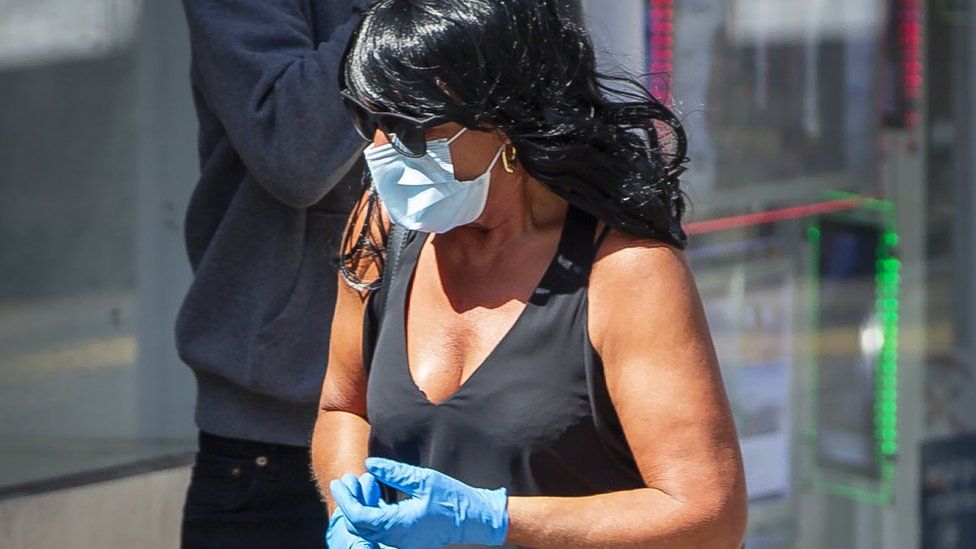 A former detective has described how the ex-girlfriend of Babes in the Wood killer Russell Bishop recognised a jumper found near the crime scene.
Barry Evans said Jennifer Johnson, who denies perjury at Lewes Crown Court, said Bishop had a jumper similar to it, after the 1986 killings.
Jurors have heard Ms Johnson, 55, of Brighton, later denied the jumper, a "key garment" in the case, was his.
Bishop was cleared in 1987 of murdering two girls but was convicted in 2018.
Karen Hadaway and Nicola Fellows, both nine, were found dead in a woodland den in 1986.
On Monday, the court heard Mr Evans had been involved in the original 1986 investigation.
Jurors heard that a few weeks after the killings he went to the flat Ms Johnson shared with Bishop and took with him a blue jumper found near the crime scene.
The court heard Ms Johnson recognised the jumper and said Bishop owned a very similar one with a red mark on the sleeve and Mr Evans, then a detective constable, took a statement from her.
In cross examination, Mr Evans was asked whether it would be fair to say Ms Johnson was extremely co-operative.
He replied "yes" and said she behaved in a way that most witnesses usually do.
Jurors heard that during the process, Bishop's mother Sylvia Bishop arrived.
Mr Evans was asked whether Ms Bishop became abusive and aggressive when she discovered a statement was being taken, but replied: "No."
He was asked whether Ms Bishop immediately "tore into" Ms Johnson about her giving the statement, "wanting to know all about it", but he replied: "No."
Related Internet Links
The BBC is not responsible for the content of external sites.