Brighton beach reopens after 'unexploded mortar' washes away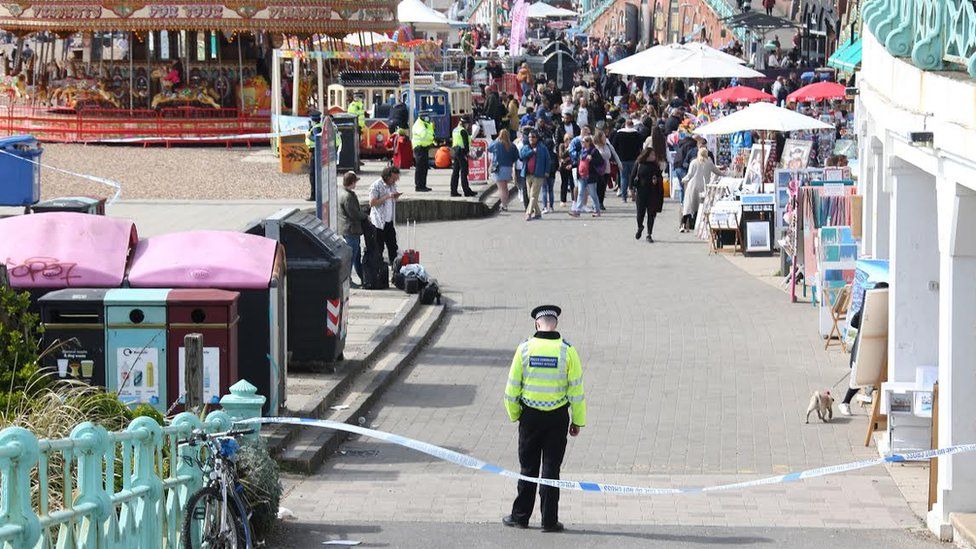 A suspected unexploded mortar shell which led to the closure of a section of Brighton beach and promenade has "washed away", police said.
An area to the west of Brighton Palace Pier was cordoned off and the public advised to stay away following the discovery on Sunday afternoon.
Later that evening, Sussex Police said the "possible" shell had "since been washed away with the tide".
In liaison with bomb disposal experts, police have lifted the cordon.
Related Internet Links
The BBC is not responsible for the content of external sites.