CQC closes Royal Bay Residential Home in Bognor Regis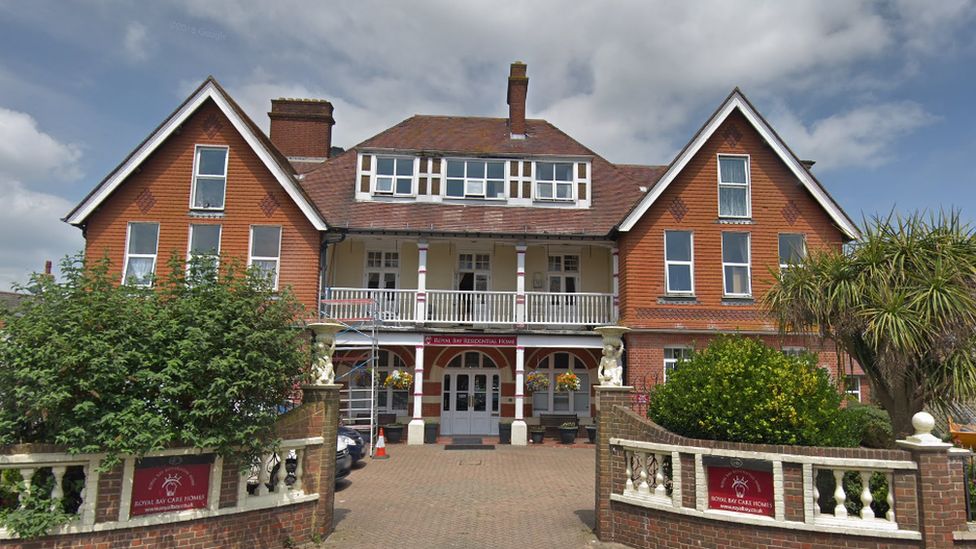 A care home has been closed by the government's health and social care regulator after "serious concerns" were found by inspectors.
The Care Quality Commission (CQC) said it took urgent action to protect people living at Royal Bay Residential Home in Bognor Regis, West Sussex, after an inspection on Wednesday.
The CQC said it had "no confidence the provider will take appropriate action".
Royal Bay Care Homes owner Russell Wilson said he would appeal.
The CQC said basic care needs were not being met and risks were not being identified or managed properly.
It said staff were routinely failing to report "safeguarding concerns" or take appropriate steps after accidents.
Mr Wilson, 71, said the CQC's concerns centred on dementia patients who he claimed had been referred by the local authority without proper information about the severity of their condition.
"Never ever again will we be hoodwinked into taking these bad cases," he said.
He said he accepts all of the CQC's concerns, but said they only applied to about half the 33 residents.
"They could have allowed us to operate under special measure and allowed my regular clients to stay. It was a sledgehammer to crack a nut".
All but two residents have now been moved out, Royal Bay Care Homes said.
Mr Wilson claimed the company operates seven "really good homes" and added: "Our thoughts are with those people that have been removed."
The care home, in Aldwick Road, was told by the watchdog in 2017 that it required improvement.
Deborah Ivanova, a CQC inspector, said there had been a "significant deterioration" in care in the past year, with "ineffective" action taken to address concerns.
She said: "We have no confidence that that the provider will take appropriate action - and we can't leave people at risk of harm."
West Sussex County Council said it is helping residents and their families find new homes in a "calm and planned way".
It added: "It is the responsibility of the home to ensure they have sufficient and skilled staff to look after the residents in their care and to make sure they can meet people's needs.
"We would expect a care home to inform us if they cannot meet the needs of their residents and we would look at how we can support them.
"Royal Bay did not make us aware of any concerns."
Related Internet Links
The BBC is not responsible for the content of external sites.