Sussex 'sex-on-duty' police face gross misconduct hearing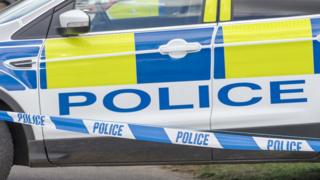 A chief inspector will face a gross misconduct hearing after allegedly having sex with a fellow officer, and a victim of crime, while on duty.
Ch Insp Rob Leet reportedly met up with a woman he knew had been a victim of domestic violence in 2014 and 2016.
He and Sgt Sarah Porter, both of Sussex Police, are also alleged to have met for sex while they were on duty.
She too will face a gross misconduct hearing, the Independent Office for Police Conduct (IOPC) confirmed.
The IOPC launched an investigation in March 2017 following a referral from Sussex Police.
The referral was made after Sgt Porter was said to have failed to be contactable when a fatal crash took place while she was on duty.
The two officers travelled to meet up during work hours when there was no work-related purpose, and repeatedly used Sussex Police communications systems to exchange messages where there was no work purpose, is it alleged.
Sgt Porter is also accused of inappropriately contacting a witness to the IOPC investigation.
IOPC regional director Sarah Green said: "Our opinion is that, should the allegations be proven, they would amount to gross misconduct and Sussex Police has agreed.
"It will now be down to a panel, chaired by an independent legally qualified chair, to hear all the evidence and decide whether the allegations are proven."
No referral was made to the Crown Prosecution Service in relation to this investigation.