Post Office robbers abandon raid after being told 'go away'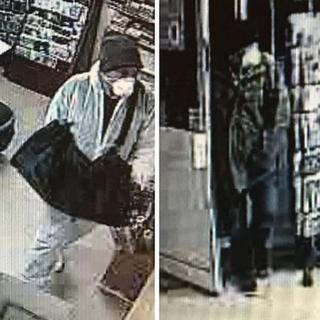 A pair of would-be robbers abandoned a post office raid after being told to "go away" by an employee.
Two masked men entered Stone Quarry Post Office in Hollands Way, East Grinstead, on 30 November, one of them carrying what appeared to be in a shotgun hidden in a black bag.
One demanded money from the safe while the other stood by the door.
Sub-postmaster Paul Bennett, who has been robbed on 13 other occasions, refused to oblige and the pair left.
"I told him to go away," he said.
"But he said, 'no, I mean it. Open up the safe', and I said no.
"He turned round, looked at the guy in the corner, shook his head and they went."
It was the second raid on the post office in six months.
The man who demanded the cash was about 5ft 6in, aged 35-40 and spoke with a local accent. Both men wore masks and gloves.