Russell Bishop trial: Jury urged to 'put right 32-year injustice'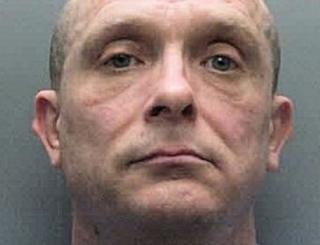 Jurors trying a man for a second time for the murder of two girls in woodland have been urged to "put right a 32-year injustice".
Prosecutor Brian Altman QC said Russell Bishop walked Nicola Fellows and Karen Hadaway "to their deaths" in Wild Park, Brighton, in October 1986.
Mr Bishop was cleared in 1987 but is on trial again after new evidence emerged.
His lawyer said a subsequent conviction for offences against another girl did not make him guilty of these murders.
Mr Bishop, 52, was convicted in 1990 of the kidnap, sexual assault and attempted murder of a seven-year-old girl on the South Downs near Brighton - three years after he was acquitted for the murders of Nicola Fellows and Karen Hadaway.
Mr Altman said to the jury: "We ask you to put right a 32-year-old injustice by returning verdicts of guilty."
Joel Bennathan QC told the Old Bailey during his closing speech: "They are awful offences, and anyone coming to this who did not have the benefit of [the judge's] directions would probably think you don't come back from that.
"You don't do what happened to that little girl in 1990 and pop up in a trial and expect a fair trial.
"Once you know what happened in 1990 that will do, that's enough, don't worry about the rest.
"Ladies and gentlemen, we say no."
Mr Bishop refused to return to the dock to face cross-examination by Mr Altman on Tuesday.
His barrister said he had been "wound up" by the prosecutor.
Mr Bennathan said: "The 1990 offences are an entirely proper area of questioning but it is also blindingly obvious from the word go it was winding Mr Bishop up."
He said questions about "deeply personal" love letters that he wrote to a 13-year-old girl while awaiting trial in 1987 had a similar effect on his client.
The closing speeches continue.