Former children's home owner jailed for abusing boys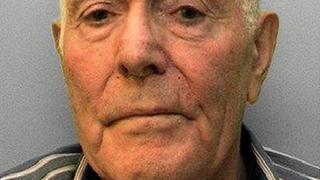 The former owner of a children's home has been jailed for 32 years for a catalogue of sex offences against boys in his care.
John Michael Webber, 78, of Brighton, owned the Old Rectory Children's Home in Singleton, West Sussex, where most of the offences took place.
He also assaulted some of the boys, aged between six and 15, during camping trips, Hove Crown Court heard.
Webber was convicted of 26 offences committed during the 1970s and 1980s.
Sussex Police said the privately run home closed in the 1980s but it was not until March 2016 that Webber's crimes came to light, when one of the victims contacted a charity for vulnerable people.
'Particularly vulnerable'
Webber was found guilty of 19 indecent assaults, two of indecency with a child and five other sexual offences involving a total of six boys.
He was cleared of three other sexual offences, one of which related to a seventh boy.
Det Sgt Karrie Bohanna said: "Webber was in a position of power at the home.
"The volume of offending against these victims where they should have been safe, having been taken into care to protect them, is truly shocking."
A police spokesman added: "The premises closed as a children's home in the late 1980s, and any management or occupants of the address since that time have no connection whatsoever with this case."
Lorna Lee from the Crown Prosecution Service, said: "The victims in this case were particularly vulnerable when they were children, mostly having been placed into residential care by social services from a very young age.
"Some of Webber's victims commented on how happy they initially were when they arrived at the Old Rectory as it appeared an idyllic place to live.
"Sadly that changed as soon as the abuse started."