Maddie Burgess death: Alcohol factor in East Hoathly bonfire crash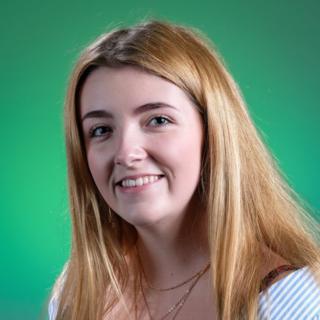 A "severely intoxicated" 17-year-old may have tripped over her shoelaces and fallen into the path of an oncoming Tesco lorry, an inquest has heard.
Maddie Burgess was two-and-a-half-times over the drink-drive limit after drinking vodka at a bonfire in East Hoathly, East Sussex, a court heard.
She had visited the annual event with friends but left when she became upset, the inquest in Eastbourne was told.
Coroner Alan Craze said alcohol would have had a "significant effect".
The inquest heard Maddie was run over by the heavy goods vehicle on the A22 on November 11 last year.
'No time to react'
She had been wearing a red puffa-style jacket made of non-reflective material and was lying along a "very dark" stretch of the road when she was hit, the inquest heard.
After being hit by the delivery truck, she was struck by a Vauxhall Insignia.
Responding to the suggestion Maddie may have tripped over, friend Amber Weatherill said: "I had to tie her shoelaces twice that night.
"They were loose and long and kept coming undone."
Another friend, Ben Cranfield, told the court Maddie "did not seem drunk and was not falling over".
Reports found she had a "significant" alcohol level of 194mg per 100ml of blood in her system and would have been "severely intoxicated".
However, Mr Craze said he suspected the level of alcohol would have had a "significant effect" on "a 17-year-old who I don't expect has had much experience in tolerance".
The inquest also heard signs had been placed "low down" at the side of the road to notify drivers of a temporary 30mph restriction put in place due to the busy event.
Lorry driver Mark Gonall, from Ashford in Kent, said he continued to drive at 40mph despite seeing the signs because they "looked homemade" and did not seem official.
Giving evidence, Mr Gonall told he "simply didn't have time to react" before spotting an "object" in the road.
Sussex Police forensic collision investigator Julian Taylor said the size of the vehicle meant speed would make little difference and it would have been hard for any driver to avoid the crash.
Marks on the lorry were consistent with the theory Maddie had been lying down at the time of the crash but Mr Taylor said he "could not explain" why she was in the road.
Her injuries did not suggest she had been the victim of an earlier unwitnessed hit-and-run but this could not be completely ruled out, he added.
In a statement following the inquest, Maddie's parents Tim and Kirstie Burgess said they were "a broken, bereaved family".
Mr Craze ruled she died as a result of a road traffic collision.