Russell Bishop trial: Barrie Fellows denies involvement in abuse and murder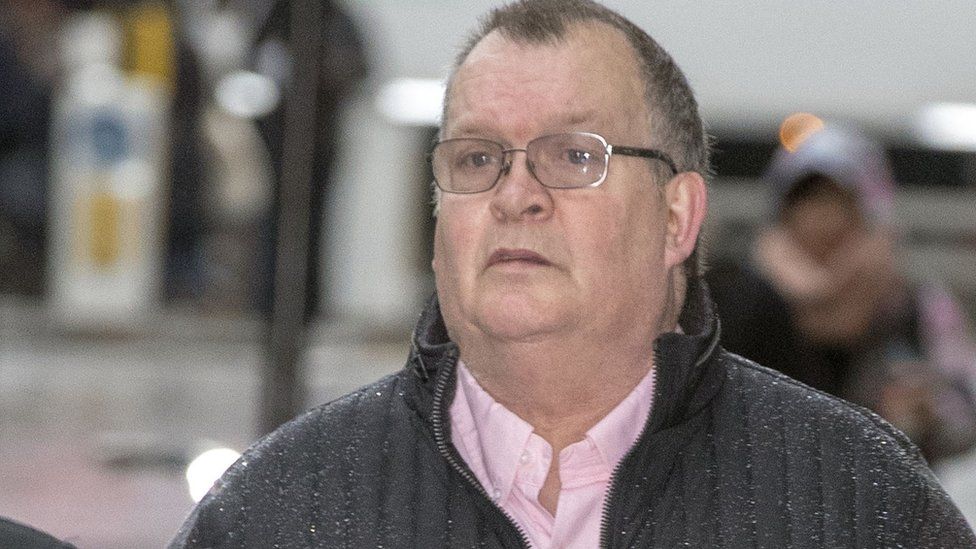 A father has denied claims he was party to the sexual abuse and murder of his nine-year-old daughter and her friend near Brighton 32 years ago.
Barrie Fellows was giving evidence at the Old Bailey where Russell Bishop, 52, formerly of Brighton, faces a second trial and denies both murders.
He denied being party to his daughter being filmed in a pornographic video.
His daughter Nicola and Karen Hadaway, also nine, were found dead in Wild Park, a day after they went missing.
Bishop's defence team has cast suspicion on Mr Fellows, claiming police spent 32 years investigating the wrong man.
But the court heard the law allowed a defendant to "point out facts, ask questions, to the jury that might suggest the possibility that another person exists who may have carried out these awful attacks".
Joel Bennathan QC, defending Bishop, cross-examined Mr Fellows, asking him: "Were you party to Nicola being filmed in a pornographic video?"
He went on to ask him: "Were you and another man watching a homemade pornographic film of your own infant daughter?"
And he asked him: "Were you anything to do with her death?"
Mr Fellows, close to tears, replied "no", denying all three claims.
He also denied a suggestion that there was a missing hour in his alibi on 9 October 1986, the day the girls went missing.
Asked about past incidents of violence, Mr Fellows admitted giving Nicola a "thick ear" on one occasion and threatening to "chop her fingers off" when she was suspected of stealing at school.
Asked about an incident in which his great-grandmother-in-law suffered a broken nose, Mr Fellows said: "I swung around and did not see her."
Mr Fellows told jurors he took police to look around Wild Park after the girls went missing, because it was his daughter's "favourite" spot.
Jurors heard he banned his daughter from the park after dark, telling her the "bogeyman" lived there.
He denied knowing his daughter had a camp or "secret den" in the park, where the girls were found.
Brian Altman QC, prosecuting, said to Mr Fellows: "What is being suggested, you are being accused of having killed Nicola. You are being accused of having killed Karen.
"You are being accused of having sexually abused your own daughter and Karen in that den, and having punched Nicola in the face, do you understand that?"
Mr Fellows was emotional as he said he understood.
Mr Altman also asked the father how hard it was to identify his daughter's body.
Starting to cry, Mr Fellows said it was difficult to talk about, adding: "I walked in there and there was a sheet over my little girl up to the neck."
He said he had asked if he was allowed to give her her "pocket money" before putting 50p into her hand.
Related Internet Links
The BBC is not responsible for the content of external sites.