Hove residents evacuated over 'chemical smell'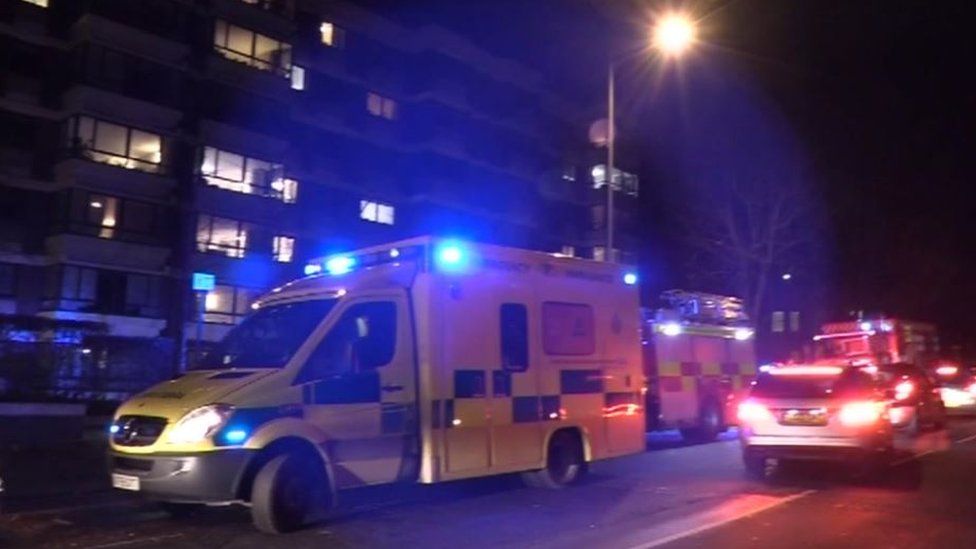 Residents were evacuated from a block of flats after a "strong chemical smell" was detected in the building.
Two children were taken to hospital after reports of the smell coming from Eaton Manor on The Drive in Hove.
Emergency services were called just after 17:30 GMT on Monday and remained at the building for several hours.
One resident claimed a "horrendous" smell had been present for up to a week, and given her headaches and affected her asthma.
East Sussex Fire and Rescue said: "Residents were evacuated, as a precautionary measure, while an investigation was carried out, using gas monitoring equipment.
"Air sampling tests showed that the smell was possibly caused by paint solvent. Some of the residents were taken to hospital, as a precaution, but later released."
Evacuated residents were let back in to their flats at 23:00, according to the fire service.
Related Internet Links
The BBC is not responsible for the content of external sites.