Crawley bus stop: Drug-driving arrest after detached trailer injures pedestrians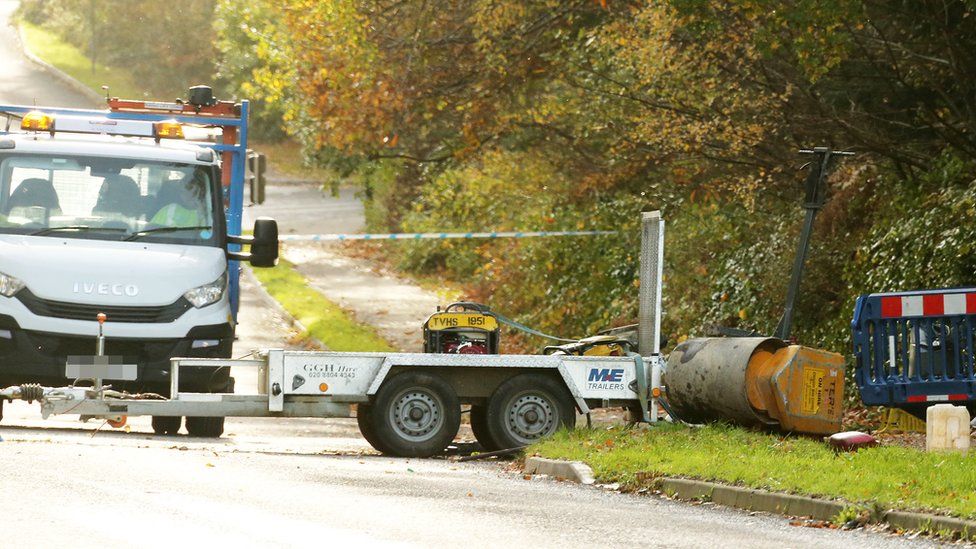 A man has been arrested on suspicion of drug-driving after two people were injured when a trailer detached from a lorry and hit pedestrians near a bus stop in Crawley.
Medics were sent to the scene by helicopter after the collision in Tollgate Hill at 11:25 GMT, South East Coast Ambulance (Secamb) said.
A man and woman were taken to hospital with injuries that are not believed to be life threatening.
The road was closed until 15:20 GMT.
One of the pedestrians was taken to the major trauma centre at Royal Sussex Hospital, Brighton, by ambulance. The other was taken to East Surrey Hospital, Secamb said.
Police said a 54-year-old man, from Chertsey, Surrey, has been arrested on suspicion of dangerous driving and "driving a motor vehicle with a proportion of a specified controlled drug above the specified limit".
Related Internet Links
The BBC is not responsible for the content of external sites.