Migrants found in lorry in Newhaven abscond from care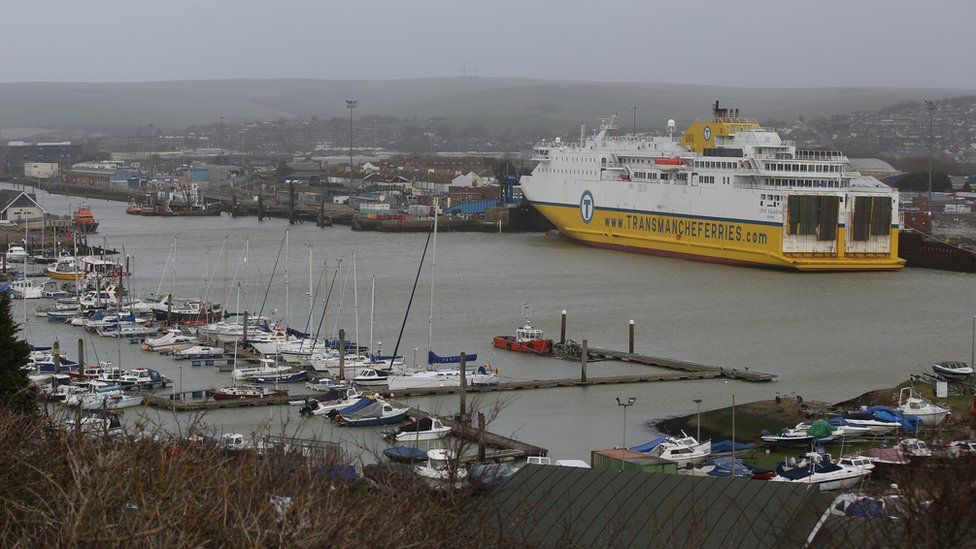 Four Vietnamese nationals who entered the UK in a refrigerated lorry have absconded from care, police said.
They were among 21 people found concealed in a load of sparkling water at the port of Newhaven in Sussex on 1 November .
The four, who said they were aged 16 or 17, were being cared for by East Sussex County Council while "age assessments" took place.
They went missing from a property in Eastbourne on 6 November.
Three were later found to be over the age 18, the council said.
Sussex Police said: "There are concerns for their vulnerability as young people who are not familiar with the UK."
Police named the missing people as Thanh Nam Nyugen, Thi Ha Phuong Nguyen, Tien Trong Nguyen and Ngoc Nhi Doam.
A Romanian man, believed to be the driver, has been charged with assisting unlawful entry into the UK.
Andrut Duma, 29, appeared before magistrates on Saturday accused of immigration offences and has been remanded in custody until a hearing at Lewes Crown Court on 26 November.
Related Internet Links
The BBC is not responsible for the content of external sites.