Russell Bishop trial: DNA samples 'linked to suspect'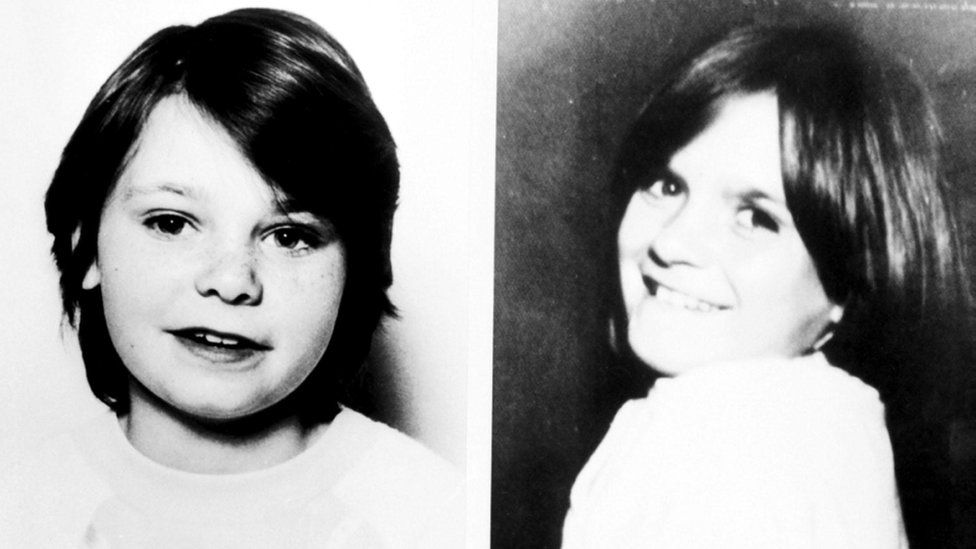 DNA samples taken from the arm of a girl found dead with her friend near were a billion times more likely to be from the victim and the suspect than from the victim and someone else, jurors have heard.
Cold case expert Roy Green tested samples from Karen Hadaway, nine, in 1986, the court was told.
Karen and Nicola Fellows were found dead in Wild Park, near Brighton.
Russell Bishop, 52, who is facing a second trial, denies their murders.
Both girls were sexually assaulted and strangled, the court has heard.
Mr Green said 14 areas tested from a taping taken at the time of Karen's post-mortem exam in 1986 were identified as possibly containing skin flakes or other organic material.
The forensic scientist said: "The result of the DNA-17 analysis showed a mixture of DNA from at least two people.
"The majority of the DNA was an incomplete profile matching that of Russell Bishop.
"Most of the remaining components also contained the DNA of Karen Hadaway.
"There were also three additional components other than from Russell Bishop and Karen Hadaway."
He said he looked at two propositions - firstly that the DNA was from Karen, Mr Bishop and an unknown person - and secondly that it was from Karen and two unknown people.
"A statistical evaluation of the result was performed, as a result of which it was estimated that the DNA findings would be approximately one billion times more likely if proposition one were true rather than proposition two were true," he said.
The court was told tapings from a blue Pinto sweatshirt found discarded on Mr Bishop's route home were also tested for DNA.
Mr Green said the results found DNA "in excess of one billion times more likely" to belong to the defendant and an unknown person than two unknown people.
Related Internet Links
The BBC is not responsible for the content of external sites.