Russell Bishop trial: Sweatshirt 'linked murder accused to girls'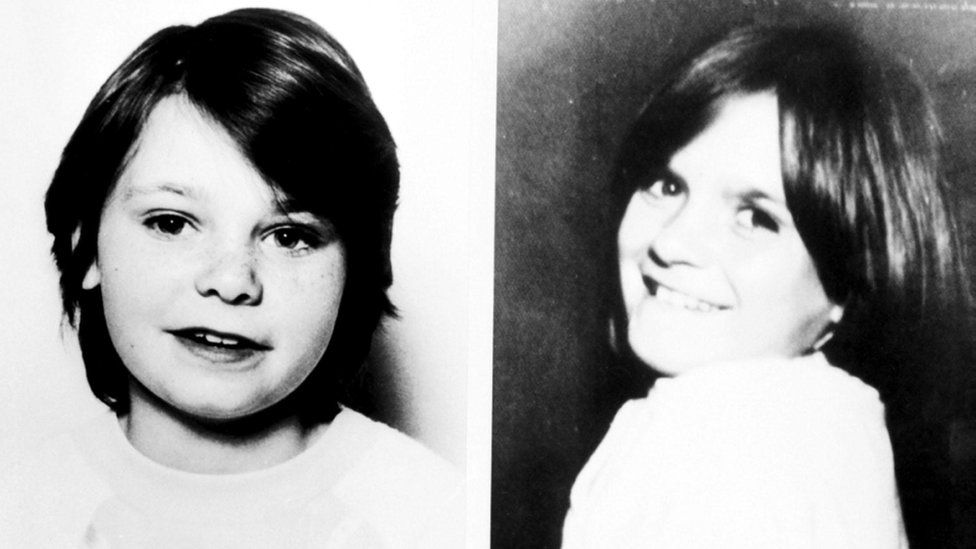 A cold case specialist has told the Old Bailey how he used new techniques to investigate the deaths of two girls in woodland near Brighton 32 years ago.
Russell Bishop, 52, formerly of Brighton, denies murdering Nicola Fellows and Karen Hadaway in 1986.
In 2014, senior forensic scientist Roy Green was sent 104 microscope slides of fibres collected when the girls died.
He said tests showed a discarded sweatshirt had links to the defendant's home and the two girls' clothes.
Nicola and Karen, both nine, were found dead in a woodland den in Wild Park on 10 October 1986, a day after they went missing.
Bishop is facing a second trial after he was acquitted of the murders in 1987.
Mr Green said he was called in to deploy "new techniques and new ways of thinking" in the case that became known at the time as the "Babes in the Wood".
He told the court he examined fibres on a blue Pinto sweatshirt found discarded along Bishop's route home and identified a link with the defendant, his then-girlfriend and the dead girls.
Mr Green told jurors the fibres provided "extremely strong support" for a link between the Pinto sweatshirt and items from Bishop's home.
The scientist also said there was "very strong support" for a link between the Pinto sweatshirt and Karen and Nicola's clothes.
Prosecutor Brian Altman QC asked, if the jury was to conclude the defendant was wearing the Pinto top at the time of the killings, whether fibres would have been lost by the time it was recovered from behind Moulsecoomb train station.
Mr Green said: "Yes, after four hours, 80% of the fibres will have fallen off."
He said: "In that time there may well have been further fibres that were lost in the process of wearing it, carrying it, or taking it off, so there will have been more fibres on that item than were ultimately found."
A taping from Karen's left forearm taken during her post-mortem produced a one in a billion DNA match to Bishop, the Old Bailey has heard.
Related Internet Links
The BBC is not responsible for the content of external sites.