Russell Bishop trial: Police 'pinned expert to wall'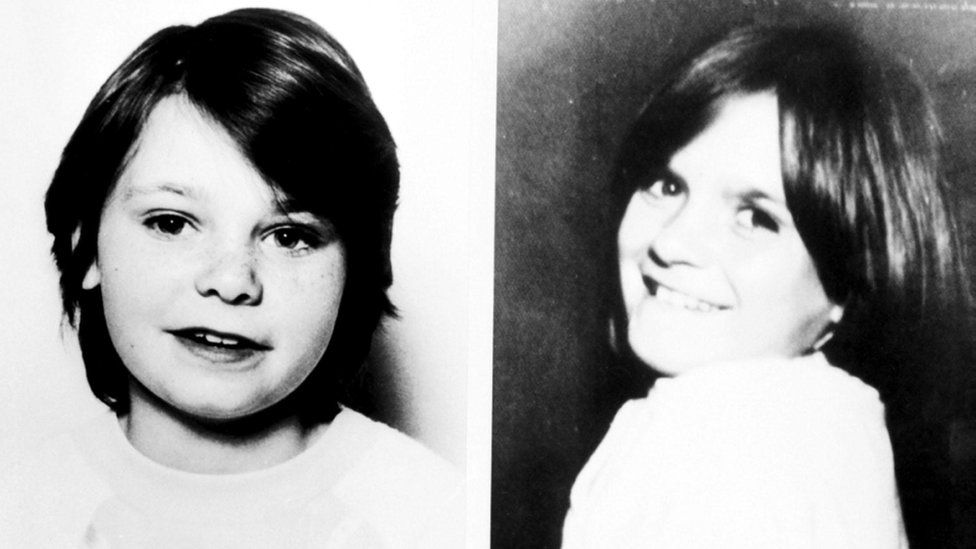 A retired forensic scientist was pinned to a wall by a police officer after he gave evidence over the deaths of two girls in 1987, jurors have heard.
Dr Anthony Peabody was being cross-examined at the Old Bailey where Russell Bishop, 52, denies the murders of Nicola Fellows and Karen Hadaway, near Brighton, in a second trial.
Jurors heard he examined clothing after the nine-year-olds were found dead.
Asked about the incident during the first trial, he said emotions ran high.
Bishop, formerly of Brighton, was cleared of the murders at the first trial in 1987 but was ordered to face a fresh trial following advances in DNA testing.
Dr Peabody told the court how, after the girls were found, he examined clothing worn by the girls and a blue Pinto sweatshirt allegedly discarded by Bishop as he walked home.
Later, under cross-examination, defence barrister Joel Bennathan QC said: "As you left the witness box in 1987 you were pinned against a wall by the senior police officer."
Dr Peabody replied: "As it happens, yes."
Mr Bennathan said: "I don't want to go into the rights and wrongs of that but he was unhappy about the way the evidence came out?"
Dr Peabody said "emotions ran high" at the time.
Earlier, prosecuting counsel Alison Morgan asked the scientist how seriously he had taken the dangers of cross-contamination.
Dr Peabody said: "Cross-contamination was something we took every step that we could to minimise if we could possibly do so.
"We were very conscious of cross-contamination."
Jurors heard items were not allowed to come into contact with each other and were examined in different rooms which were swabbed down afterwards.
Dr Peabody said the Pinto sweatshirt and Nicola's pink jumper were examined in different rooms and his first priority would have been to collect any loose fibres, hair and debris.
He told how he visited the scene where the bodies were found in Wild Park in October 1986, describing it as "deep in undergrowth" with ivy, brambles and elder.
He described it like a den - a hollowed-out area with branches forming a roof and abundant ivy at its entrance.
"My findings provided strong evidence to indicate the (Pinto) sweatshirt had been in contact with the clothing of the two dead girls," he said.
He said ivy hairs on the sweatshirt and girls' garments suggested "sustained contact with ivy", not from "merely walking through undergrowth where ivy is present".
Related Internet Links
The BBC is not responsible for the content of external sites.