Sussex care residents 'left unable to eat, drink or use toilet'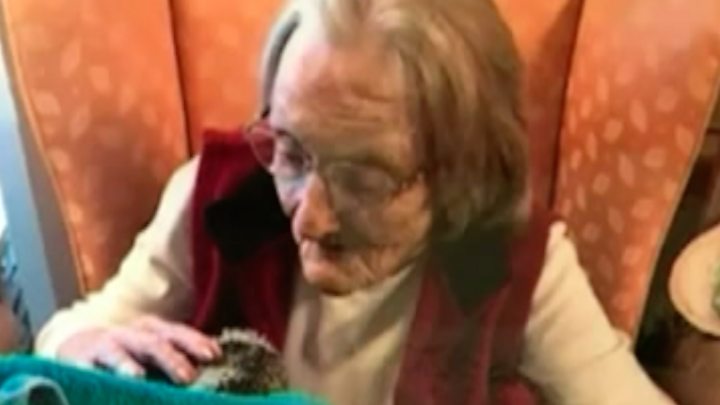 Residents of a care home that closed suddenly were left unable to eat, drink and use the toilet, inspectors say.
The Sussex Health Care-run Horncastle House, near East Grinstead, was closed without warning on Friday by the Care Quality Commission (CQC).
Sussex Police is liaising with the CQC over "any matters that may require police attention".
Before it shut Sussex Health Care (SHC) said it was providing more support at the home, in response to the report.
The firm is currently under investigation by police over allegations of lack of care involving 43 residents at nine private care homes, 13 of whom have died.
'Actions ineffective'
Horncastle House, which was rated as inadequate after an inspection in August, is not currently one of those under investigation.
CQC inspectors visited the care home on Thursday after further concerns were raised about the standards of care and the risk to residents.
Deborah Ivanova, the CQC's deputy chief inspector of adult social care, in the south, said: "As a result of this latest inspection, we had no choice but to use our urgent enforcement powers to protect the people who were still living at Horncastle House," she said.
"Over a period of time we have called for significant improvements, but to date the action of the provider has been ineffective. We have no confidence that that the provider will take appropriate action - and we can't leave people at risk of harm."
In the report following the August inspection, one resident said: "Sometimes I need to go to the toilet first thing so I ring my bell but they're so short staffed that they just can't get to you quickly."
Another said: "My call bell doesn't work so I just call out for a nurse and it depends if someone's near here and hears me call out - I really do need a bell".
Alone behind pillar
It was later discovered by inspectors that the call bell had been disconnected from the wall.
One resident at risk of choking sat alone at a table positioned behind a wide pillar, minimising staffs' line of sight after being given "chewy chicken goujons for lunch".
An SHC spokesman said: "We are proud to have provided high quality care at the home for over 30 years and the vast majority of our residents and their families have been hugely complimentary with the support they have received.
"We had taken on board the CQC's findings and provided additional support to the service.
"A new home manager had been appointed and had just started in post to oversee enhanced care and support at the home."