Brighton man jailed for inflicting GBH on girl, 8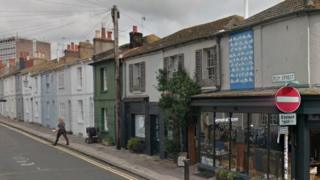 A man accused of trying to kidnap and carry out a sex attack on a young girl has been jailed after pleading guilty to inflicting grievous bodily harm.
Michael Belhawla, 24, of Auckland Drive in Brighton, also admitted several unrelated charges at Lewes Crown Court.
These included wounding or inflicting grievous bodily harm without intent, and aggravated vehicle taking. He was jailed for 11 years in total.
The eight-year-old girl was grabbed and pushed to the ground in Brighton.
She was attacked as she walked along Tidy Street from Gloucester Street on 5 May after posting a letter for her parents.
The judge at Lewes Crown Court ordered the indictment of attempted kidnap and sexual assault be stayed.
No plea had been entered for both counts, and Belhawla was instead charged with inflicting grievous bodily harm.