Shoreham-by-Sea children's home closed after Ofsted report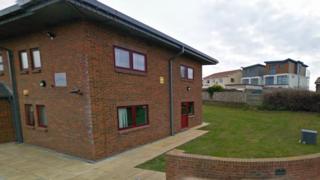 A children's home in West Sussex has closed after Ofsted inspectors found youngsters were not protected.
The Seaside Home for Children in Shoreham-by-Sea was inspected in June, with a follow-up visit last week. It was rated inadequate.
Ofsted issued a registration suspension notice, and the children have now been found alternative accommodation.
Two other centres will stop taking children after the county council ordered checks at all its homes.
The two homes have not been identified, but children already there are being found new places.
A fourth residential home will stop providing respite care for the foreseeable future.
The council said it was "satisfied" the level of care at the other homes in the county were of a good standard.
Live: More news from across the South East
The Seaside Home for Children provided care and accommodation for up to six children aged between 12 and 16.
Ofsted inspectors said there were "serious and widespread failures" that meant children were not protected or their welfare was not promoted or safeguarded.
"The care and experiences of children and young people are poor and they are not making progress," they said.
Council leader Louise Goldsmith apologised for the disruption to the children and families affected, saying their welfare was paramount.
"Obviously I am disappointed by the report, but we accept the findings.
"We have taken the initiative and where we haven't been satisfied by the standards of care, we have taken the necessary and appropriate action.
"The children in West Sussex will always come first and we are now working hard to raise standards so that we have a consistently high level of care across the county," she said.
It has emerged that the lead member for children's services, councillor Stephen Hillier, has been removed from his post.