Farmer 'killed in field by cattle' in Groombridge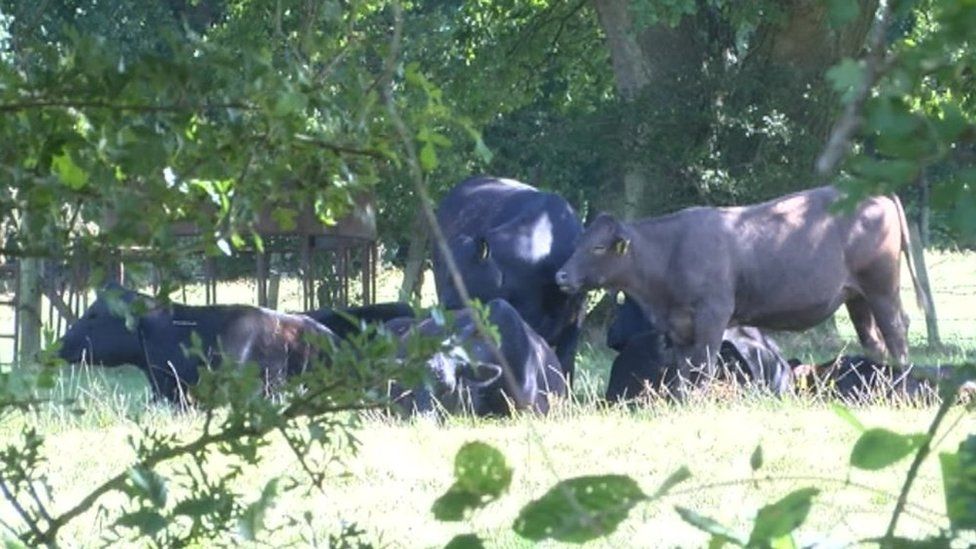 A farmer whose body was found in a field may have been trampled to death by his cattle, Sussex Police said.
Police were called amid concerns Stephen Sandys had not returned from feeding his livestock at Pinstraw Farm in Eridge Road, Groombridge, about 22:30 BST on Friday.
The 64-year-old's body was found in a field with his Aberdeen Angus cattle and he died at the scene.
Mr Sandys's partner, Christine, said a bull was destroyed by police.
She told the BBC Mr Sandys had been due to collect her from the station, but failed to turn up.
When she got home she went to look for him and found him on the ground in the field with the cows and a nine-year-old bull which had been born and raised on the farm, she said.
The bull was snorting and stamping and it was not safe to get close to Mr Sandys, she added.
Neighbour Brett Walker said Mr Sandys had taken over the farm following the death of his father.
"He was a super guy, and never had a bad word to say about anybody."
Frank Langrish, from the National Farmers' Union, said: "While this isn't an uncommon occurrence, it's unusual especially for a farmer to be killed in this situation.
"Cattle can be unpredictable but this breed of cattle are normally quite docile and easy to handle."
Related Internet Links
The BBC is not responsible for the content of external sites.