Shoreham raid: Nine illegal immigrants caught cockling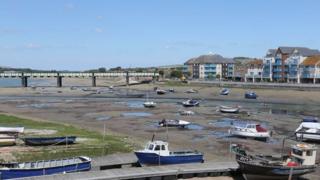 Nine illegal immigrants have been caught in a raid on a group harvesting cockles, the Home Office has said.
Immigration Enforcement officers found the group at Brighton Road in Shoreham, West Sussex, at about 12:20 BST on Saturday.
Checks were carried out on a group of 11 people, nine of whom were found to be illegally present in the UK.
Five men were detained "pending removal from the UK", while four others - including two minors - were bailed.